Sanger Academy Charter School
Sanger Academy Charter School's (SAC) mission is designed to meet the academic and artistic needs of the students of Sanger Unified and surrounding areas. Sanger Academy staff members are committed to providing a strong, standards-based, instructional program for all students to ensure excellence in education.
Get started with some highlighted information you don't want to miss.
Absences
To clear your child's absence, please call the main office at (559) 524-6840
Join Our Real-Time Communication Platform
Keep informed with your school and child's classroom by signing up with Remind right on your mobile device. Available on iOS and Android.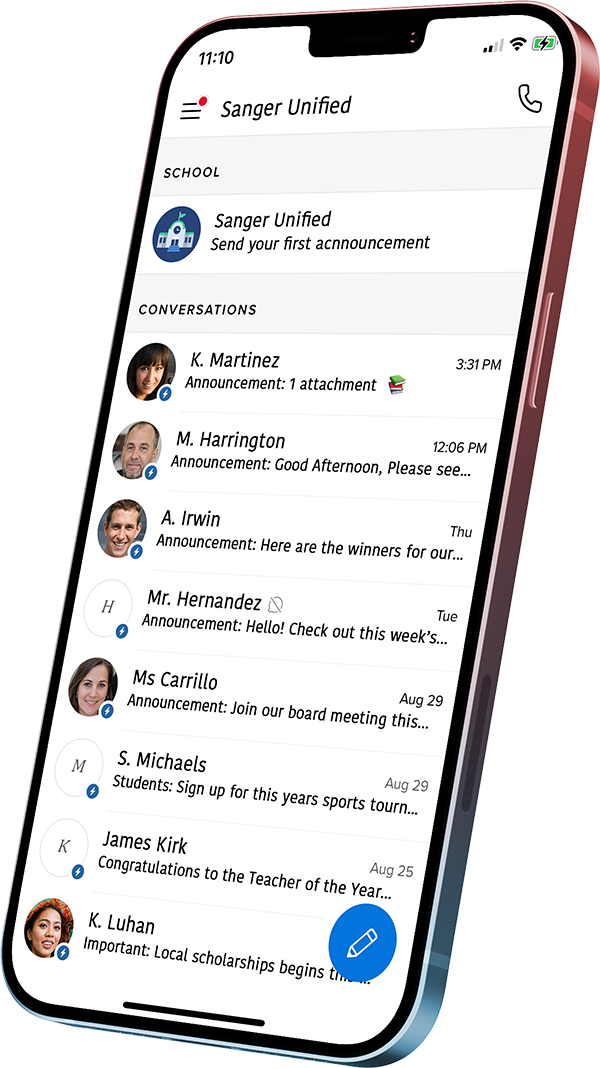 Stay Connected, Stay Involved
Stay connected, informed, and involved with your child's education by leveraging our online services and learning resources.